Written By
---
David Haig
Where and When
---
18th – 20th May 2023 @ The Tivoli Theatre, Wimborne
Plot
---
An intense real-life thriller centred around the most important weather forecast in the history of warfare. June 1944. One man's decision is about to change the course of history. Everything is in place for the biggest invasion ever known in Europe – D-Day. One last crucial question remains: will the weather be right on the day?
Problematically there are two opposing forecasts. American celebrity weatherman Colonel Krick predicts sunshine, while Scot Dr James Stagg, Chief Meteorological Officer for the Allied Forces, forecasts a storm. As the world watches and waits, General Eisenhower, Allied Supreme Commander, must decide which of these bitter antagonists to trust. The decision will not only seal the fates of thousands of men, but could win or lose the entire war.
An extraordinary and little-known true story, David Haig's play thrillingly explores the responsibilities of leadership, the challenges of prophecy and the personal toll of taking a stand.
Cast
---
Kay Summersby – Sali Pike
Group Captain James Stagg – Richard Cawte
Andrew – Rob Cording-Cook
Hamilton – James Bourner
General Eisenhower – Chris Durham
Colonel Irving P. Krick – Tony Feltham
Secretary – Kelly Webb
Captain Johns / Lieutenant Battersby – Andy Gill
Electrician / Admiral Ramsay – Gary Paine
Air Chief Marshall Leigh-Mallory – Simon Jackson
General Tooey Spaatz / Commander Franklin – Richard Scotson
Creative Team
---
Director – Richard Neal
Designer – Chris Durham
Stage Manager – Tracey Nichols
Deputy Stage Manager – Nick Clark
Sound – Colin Pile
Properties – Judy Garrett and Dee Hawes
Costume Supervisor* – Chrissie Neal
Book Cover – Jenny Hughes
Music Composer – Philip Pinsky
Publicity and Programme – Richard Neal
For the Tivoli Theatre
Technical and Production Manager – Kyle Best
Head of Sound – Chandler Whitelock
Assitant Stage Manager – Fabien Barrow-Blanken
*Costumes supplied by Hirearchy Costumes
Gallery
---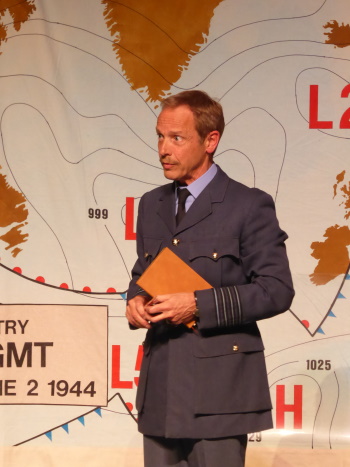 Reviews
---
This play by David Haig required a lot from the actors who had to remember complex weather reports.
The weather is vital for the success of so many events, but none more so than the largest ever amphibious land invasion – Operation Overlord.
Scheduled for 5 June 1944 on the expert advice of Group Captain James Stagg it was postponed until 6 June because of impending bad weather – and the rest as they say is history.
Richard Cawte as Stagg was the hero of the piece in more ways than one. He embodied the serious Scot who not only had to persuade the Americans that he was right about unexpected weather fronts, but he also had to contend with worries about the health of his pregnant wife. A superb performance from Richard.
Equally, Chris Durham was totally believable in the demanding part of General Eisenhower with Sali Pike providing just the right measure of emotion as the strong character Kay Summersby.
Not only did these three leading actors put in polished performances, but also the other members of the cast were supremely convincing in their roles. They were Rob Cording-Cook as Andrew, Tony Feltham as Colonel Krick, Gary Paine as both Admiral Ramsay and an amusing electrician, Simon Jackson as Air Chief Marshall Sir Trafford Leigh-Mallory. Richard Scotson as both General Spaatz and Commander Franklin, with smaller roles by James Bourner as Hamilton, Andy Gill as Captain Johns/Lieutenant Battersby and Kelly Webb as the secretary.
Director Richard Neal can congratulate himself on a triumph.
Programme
---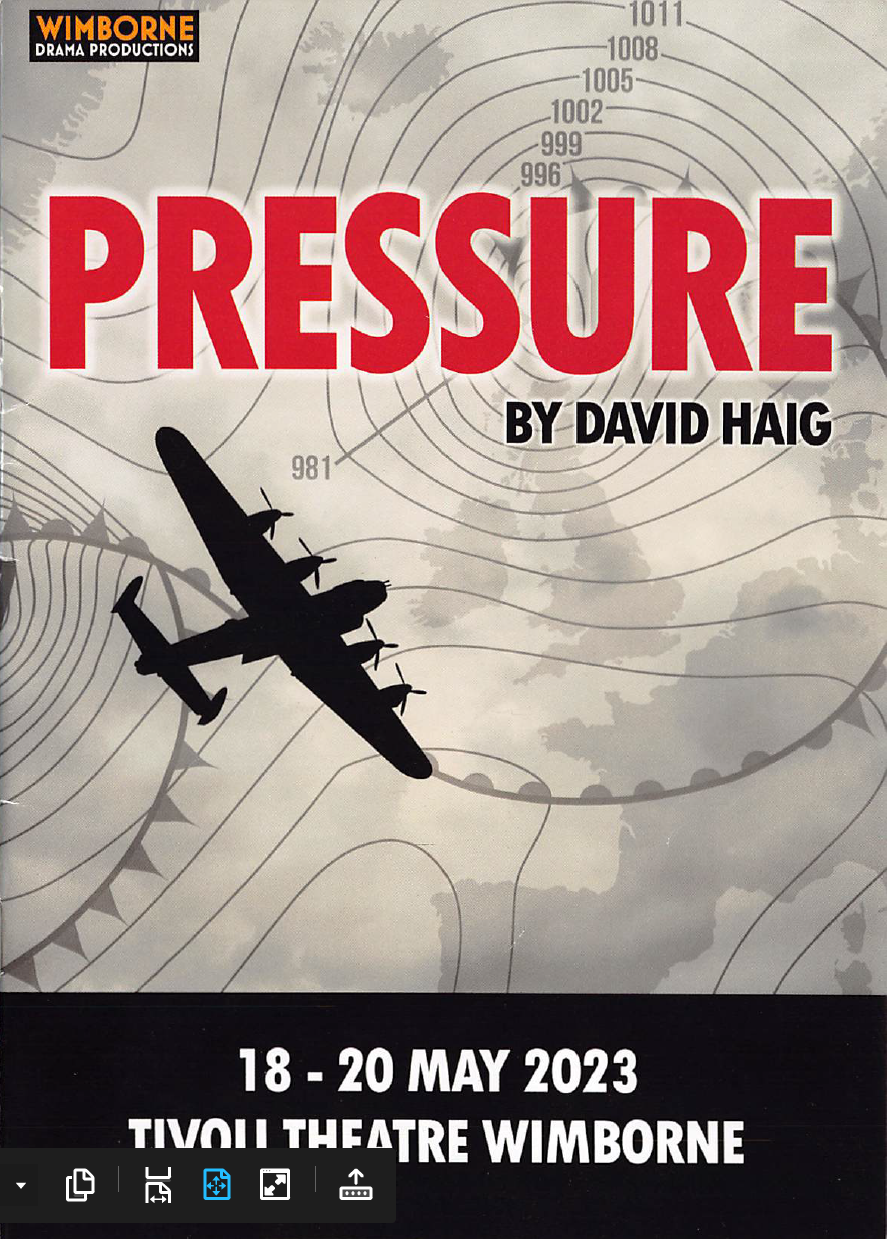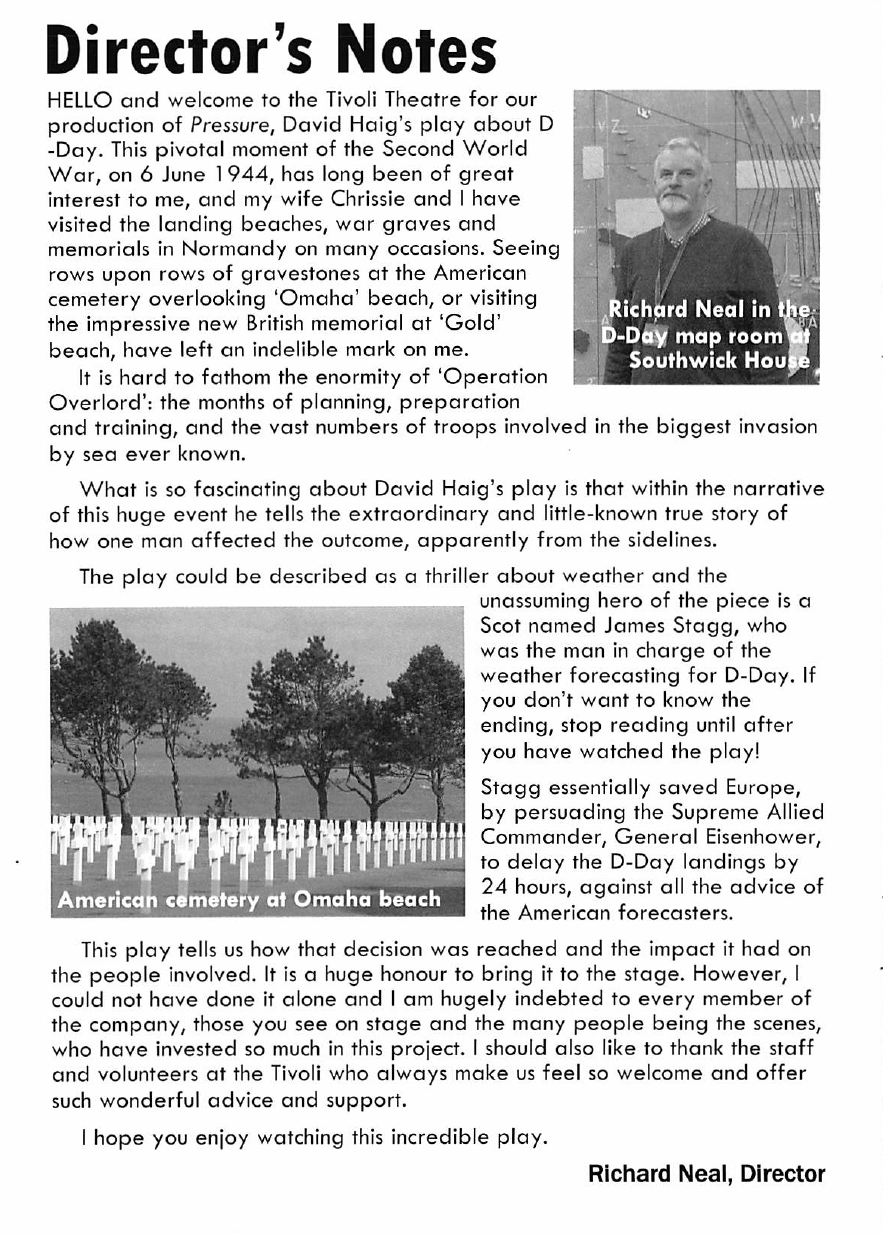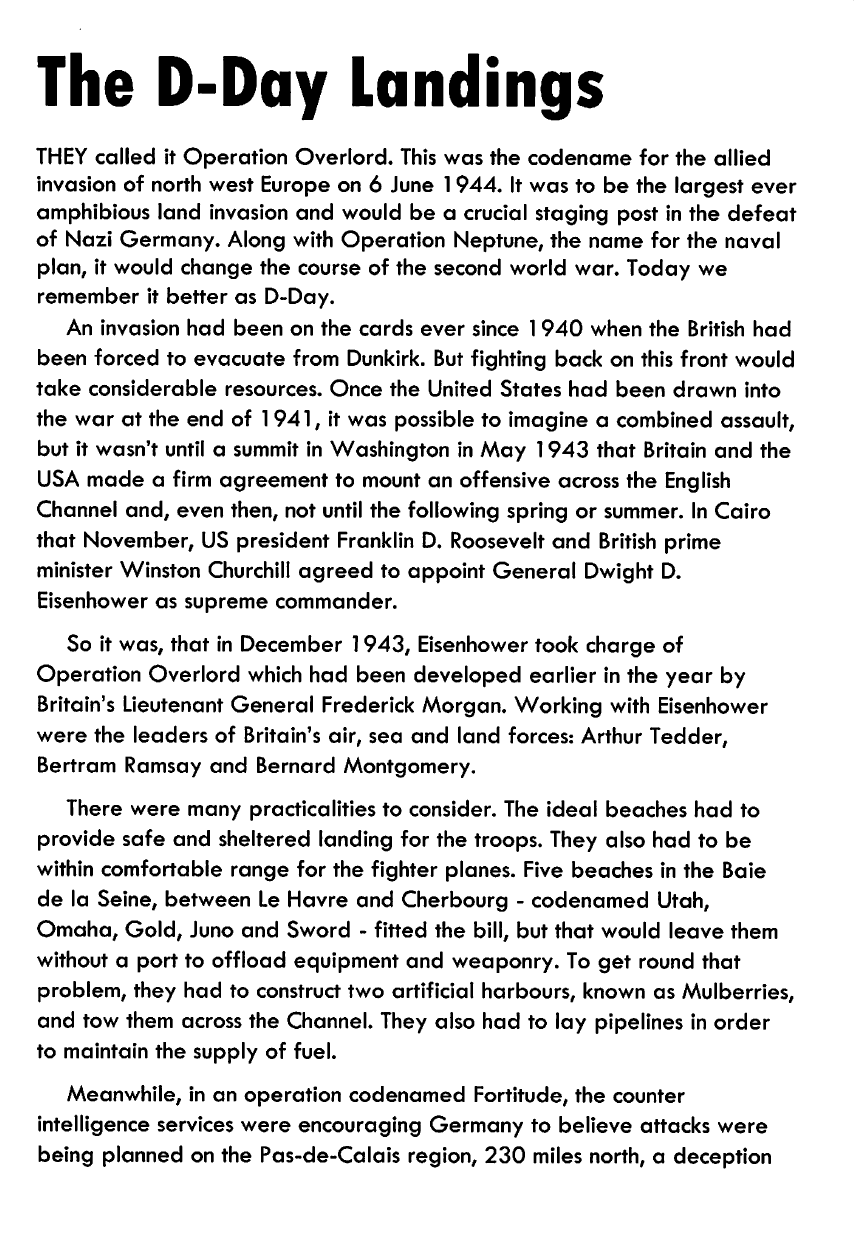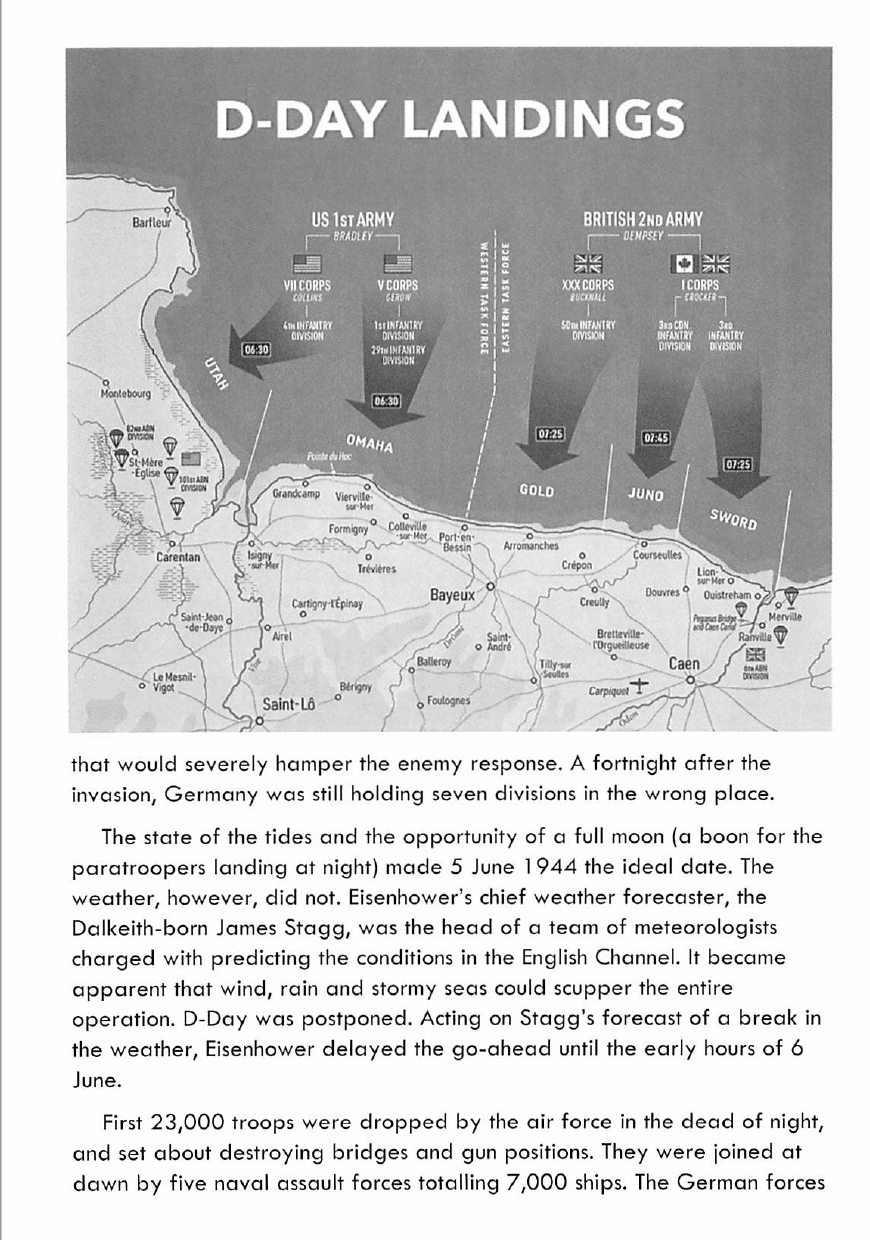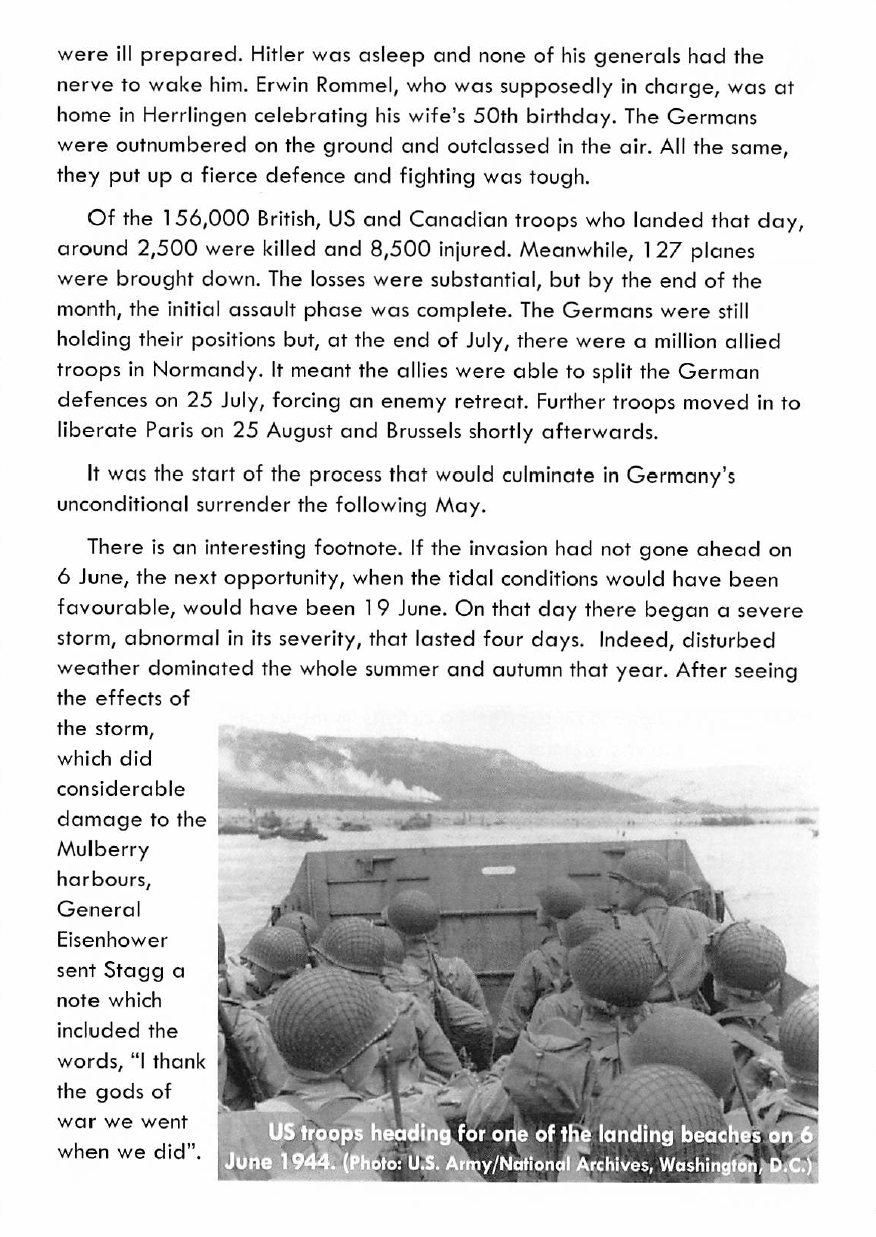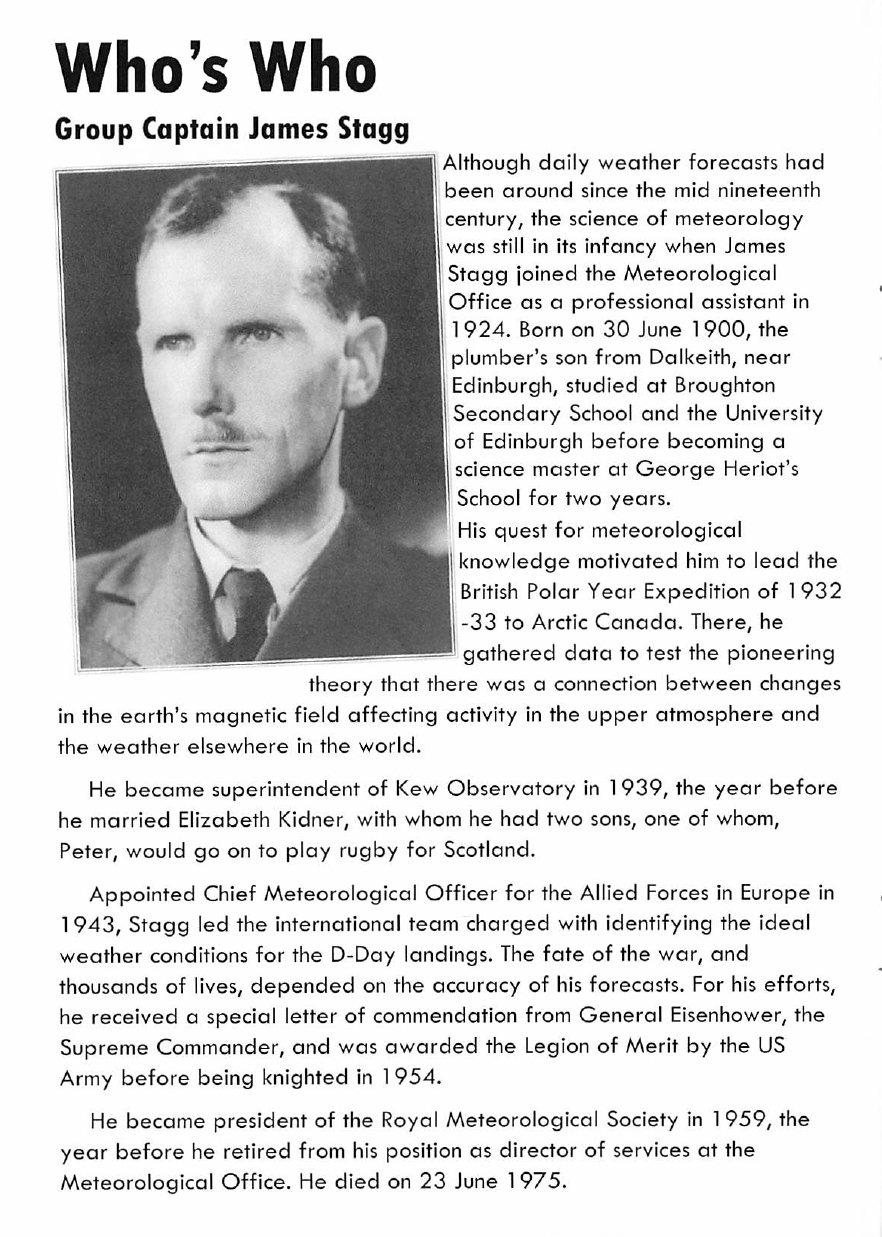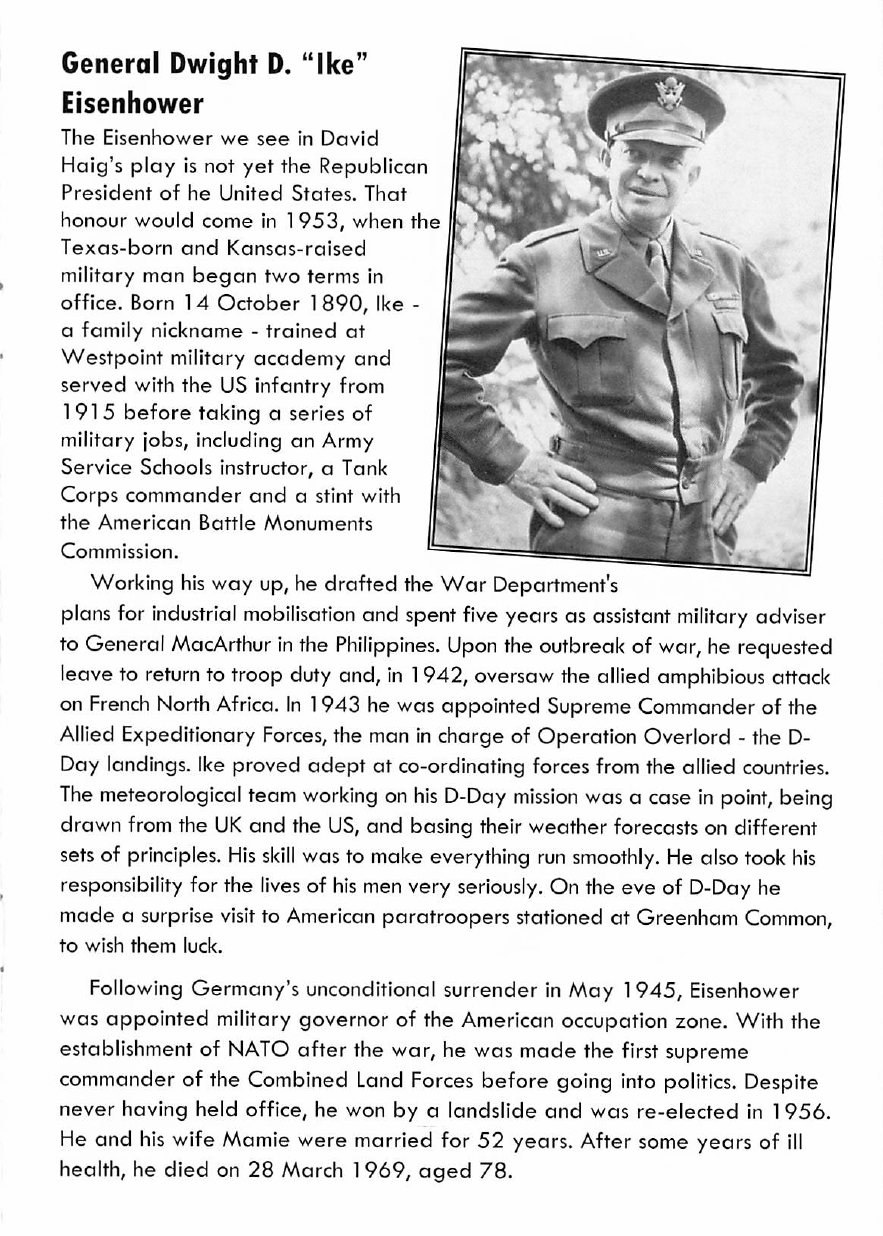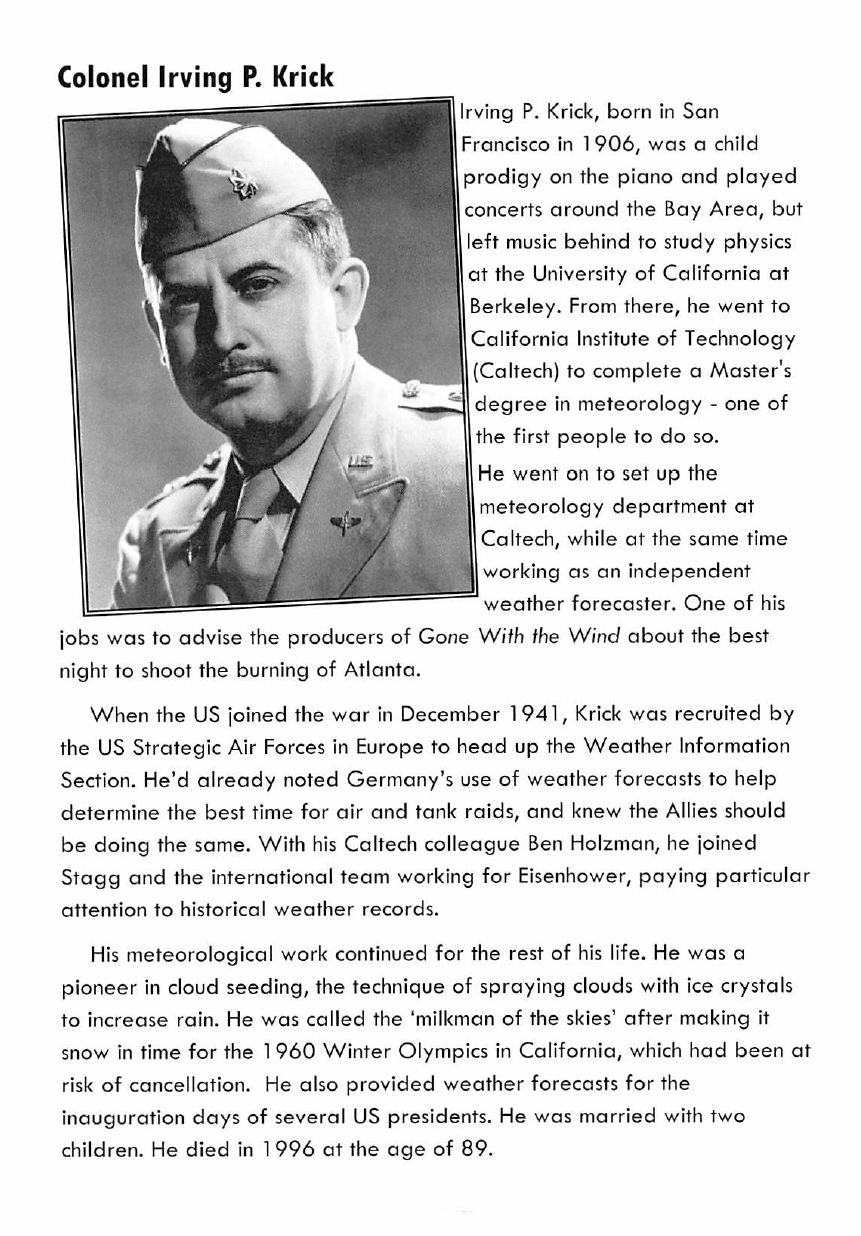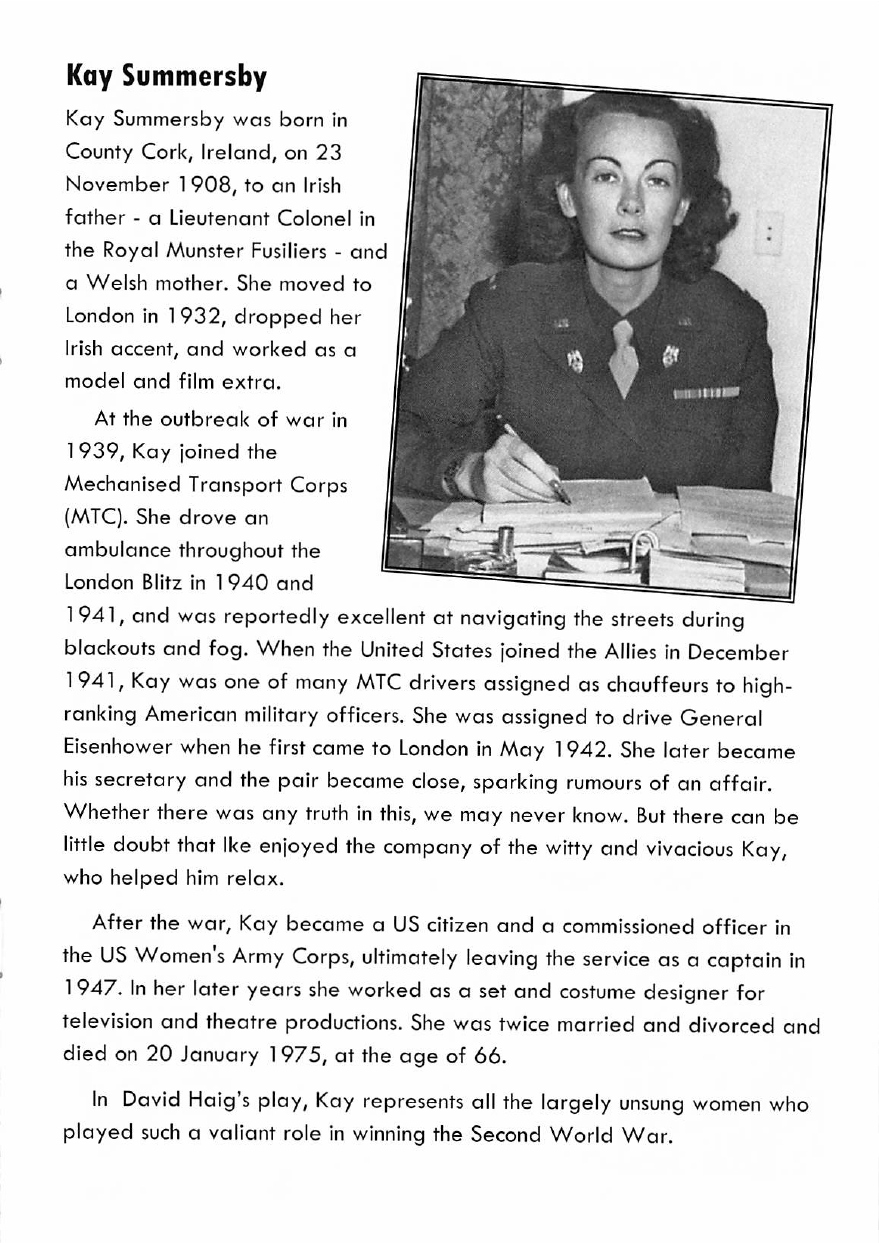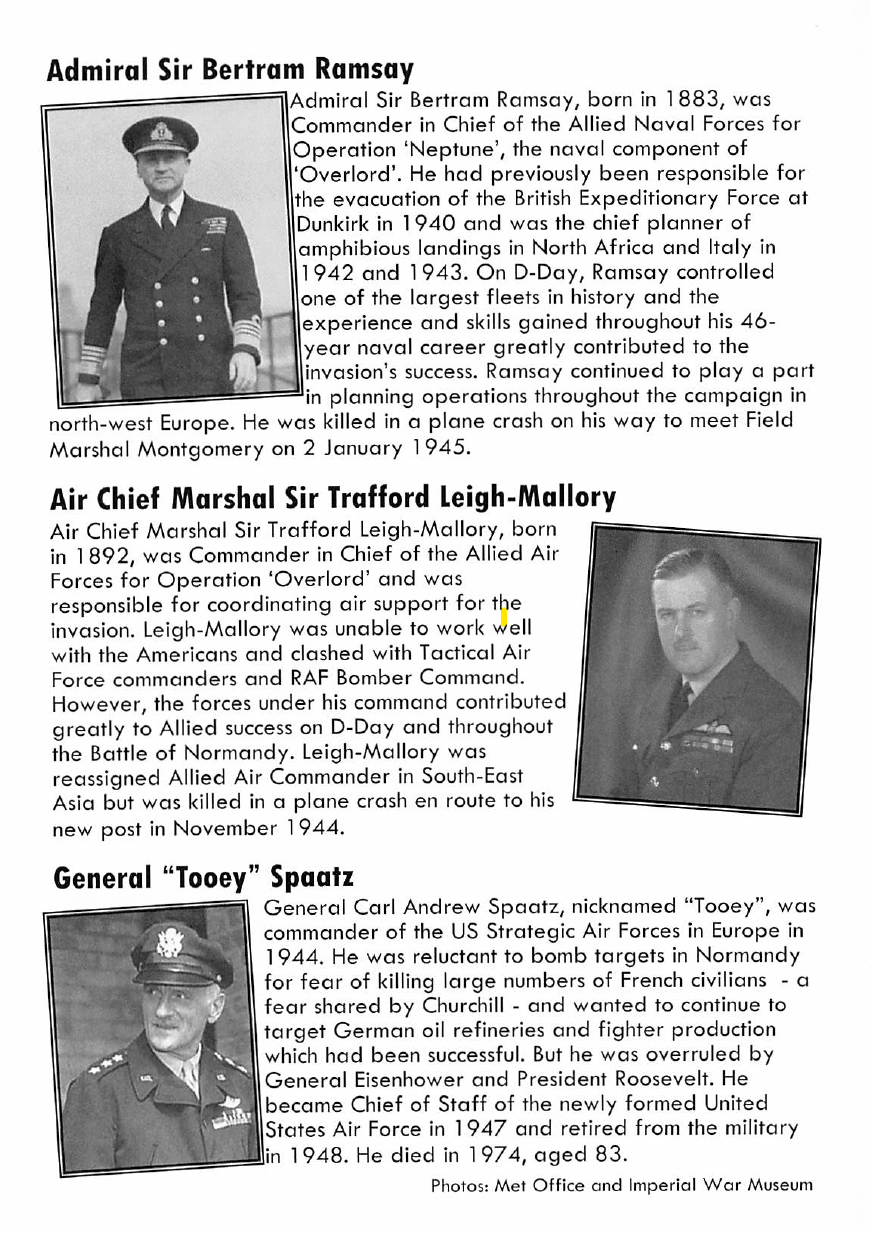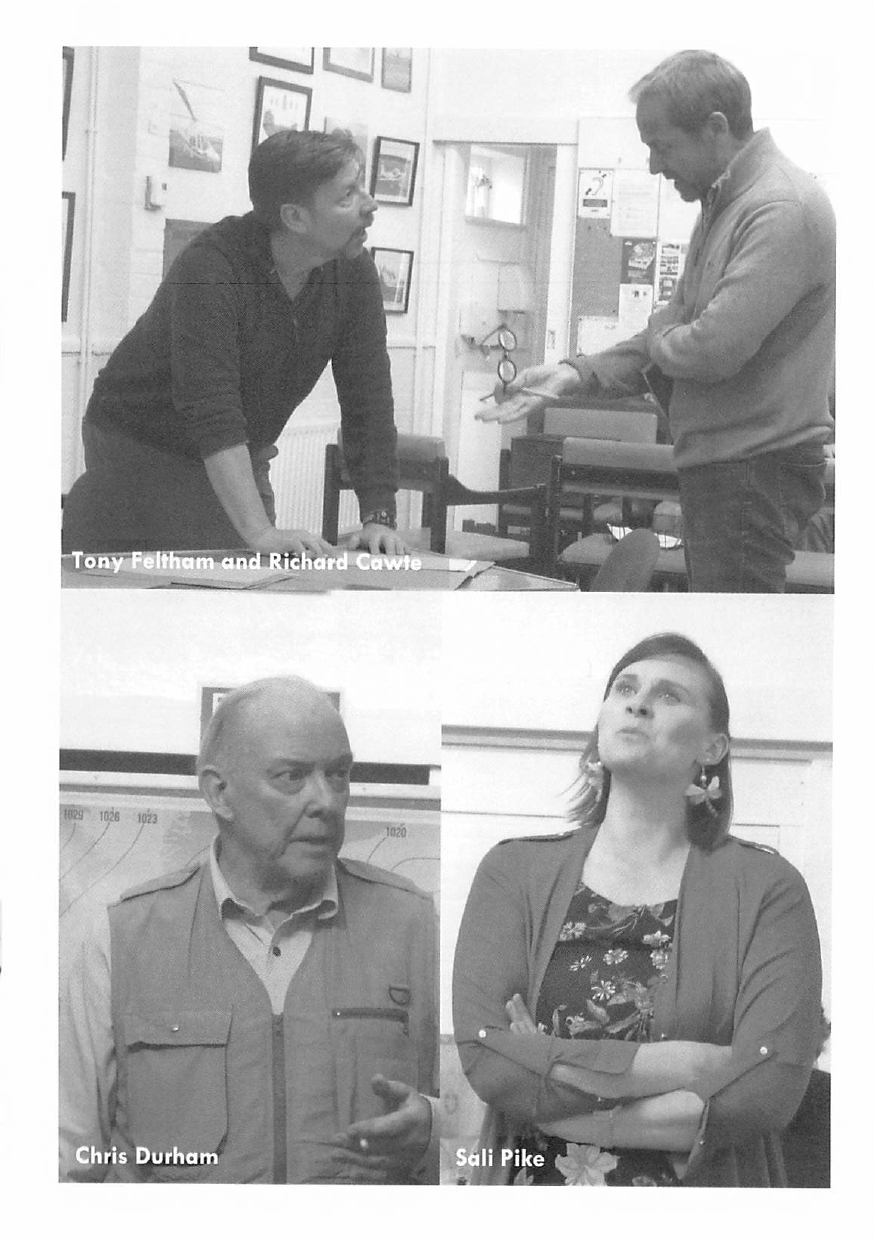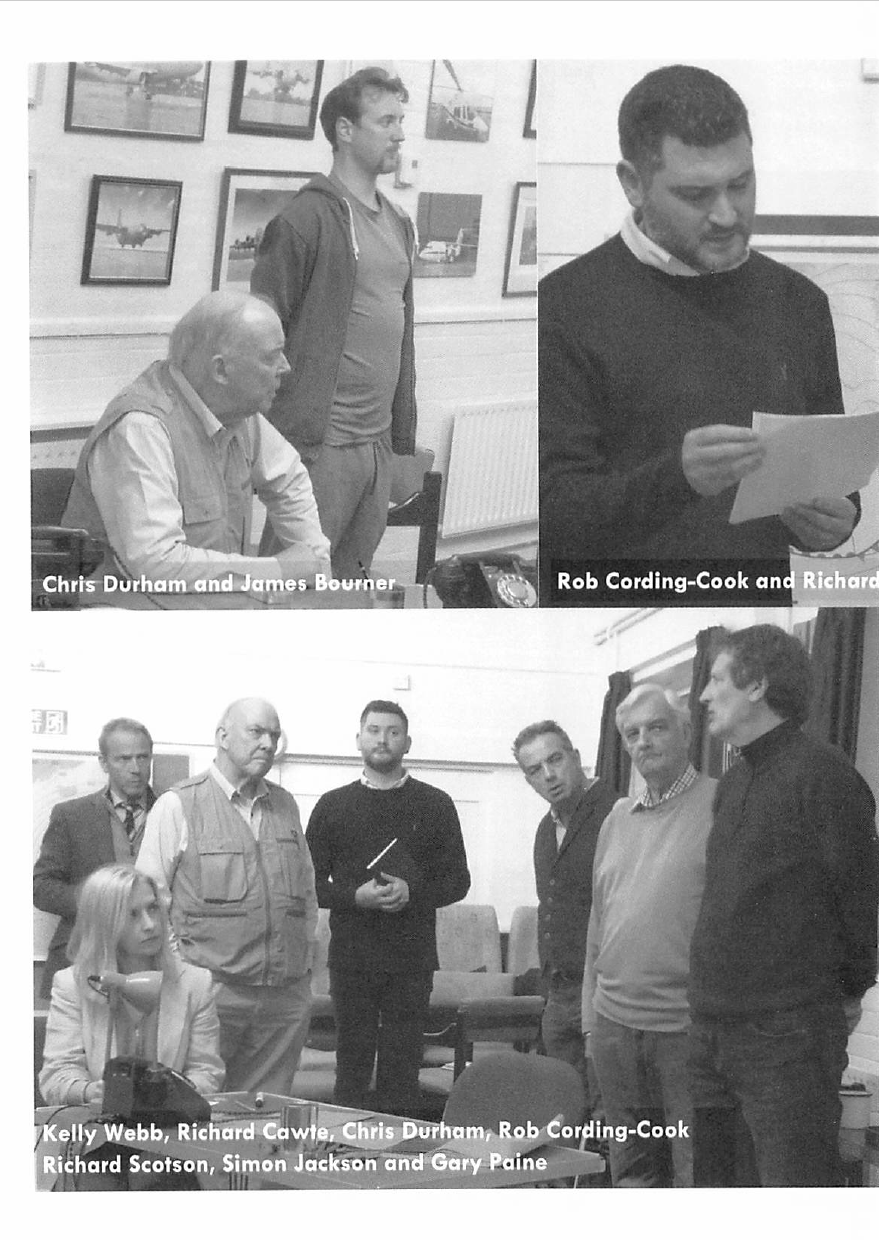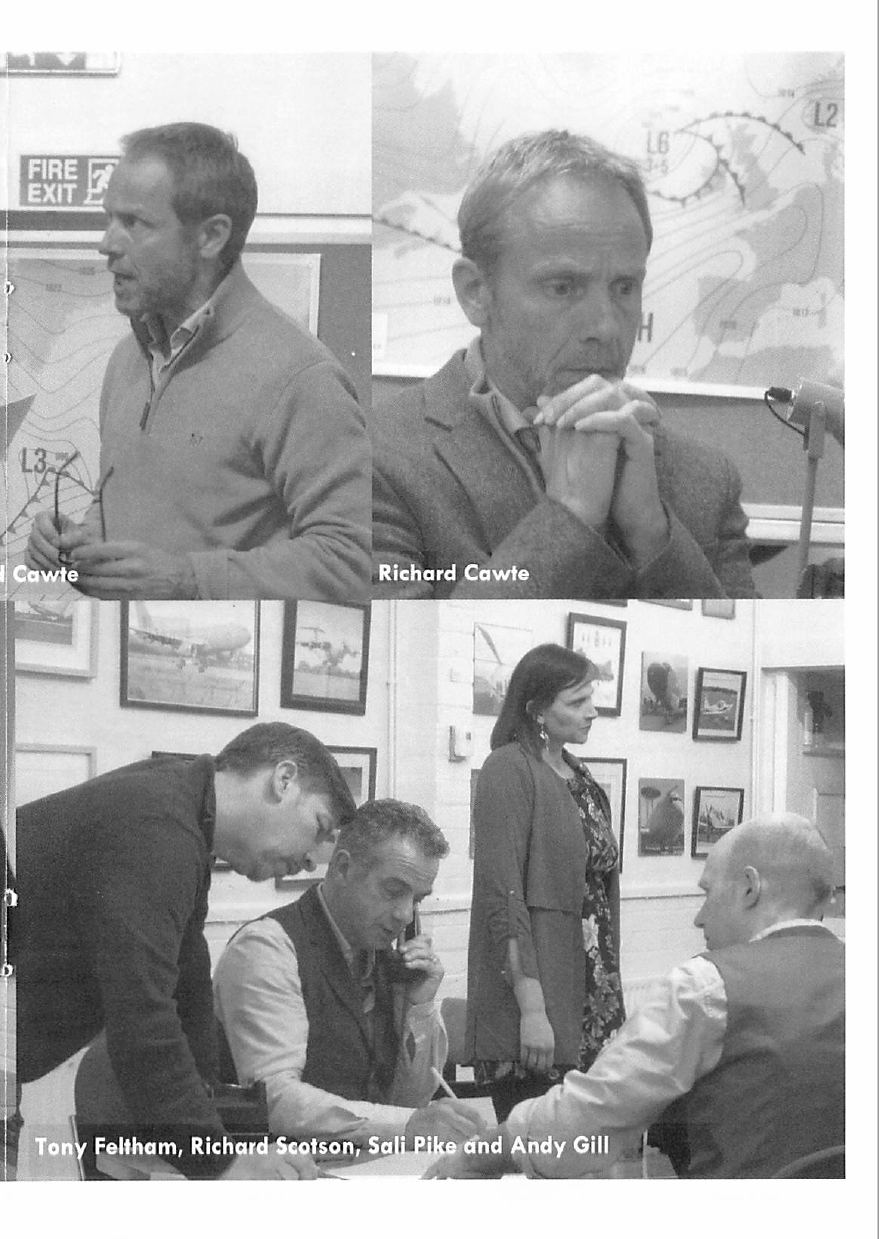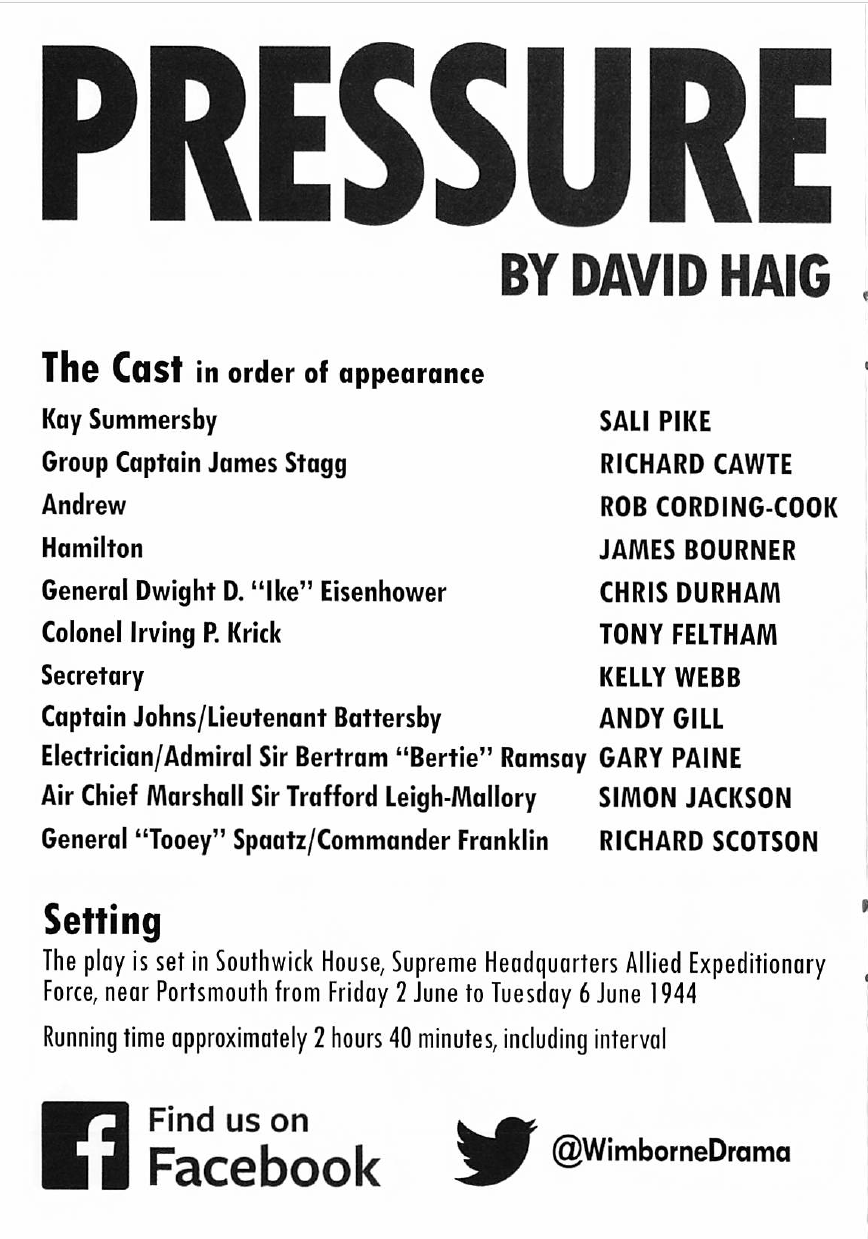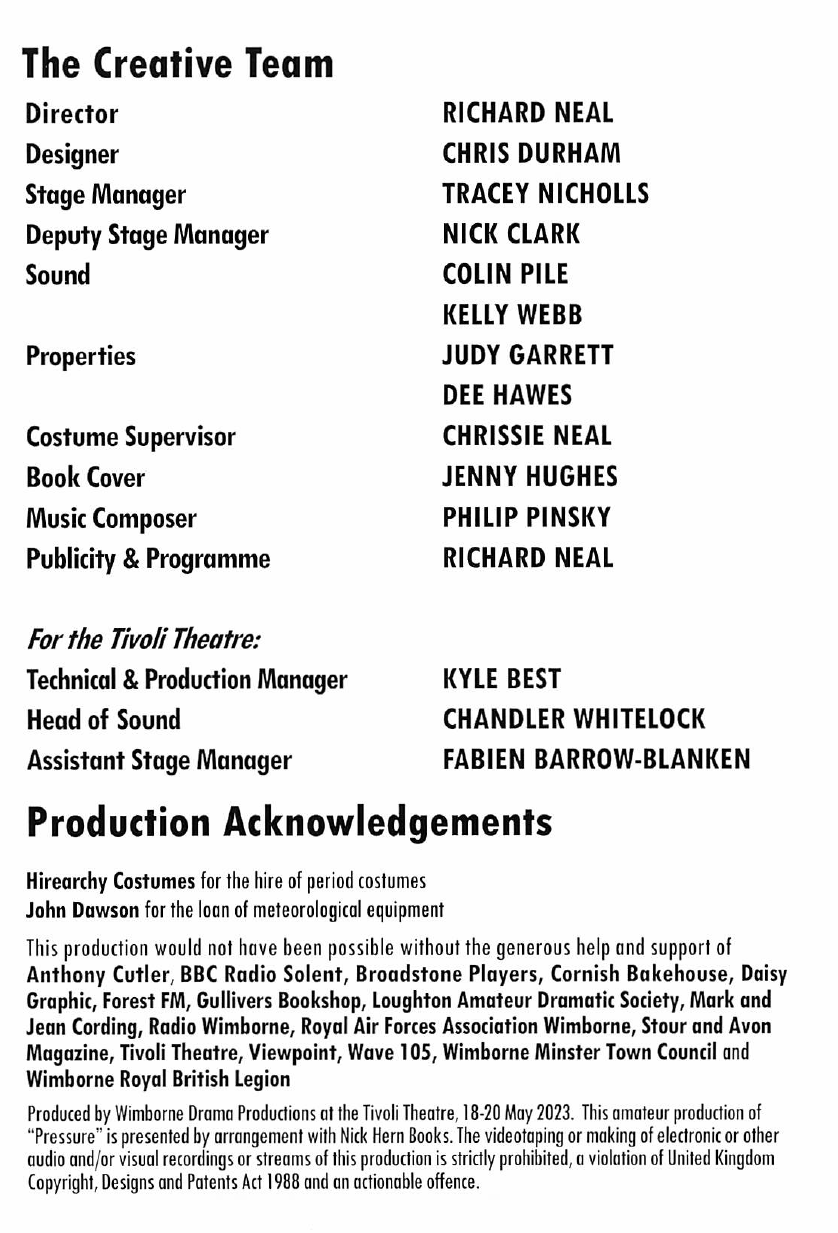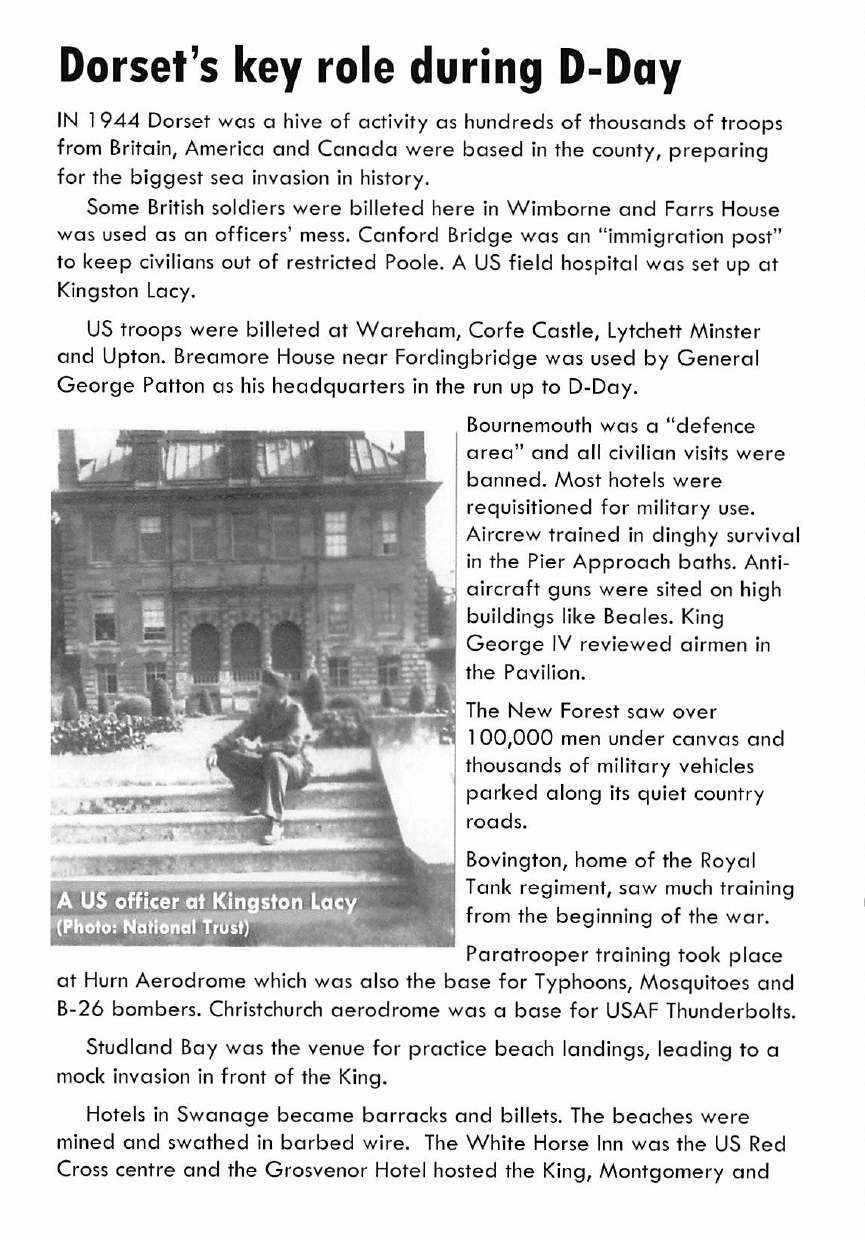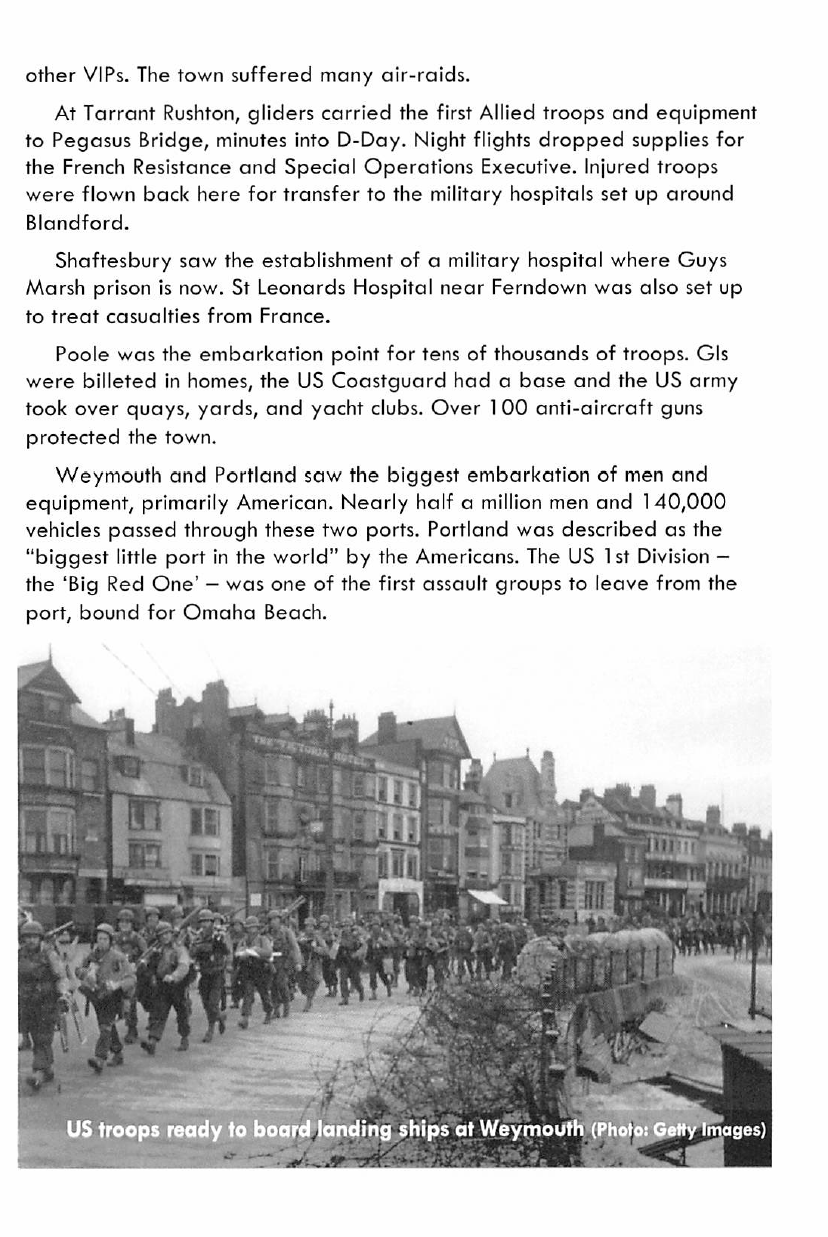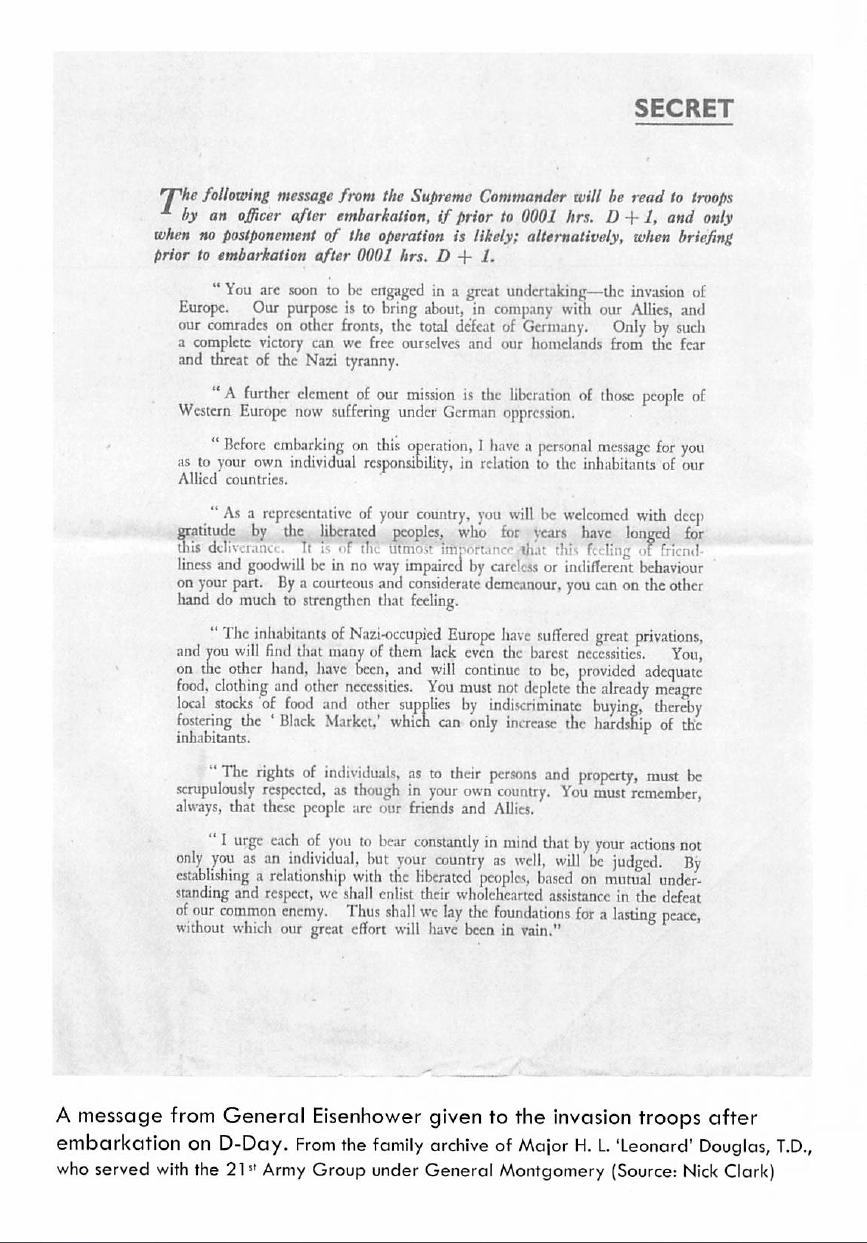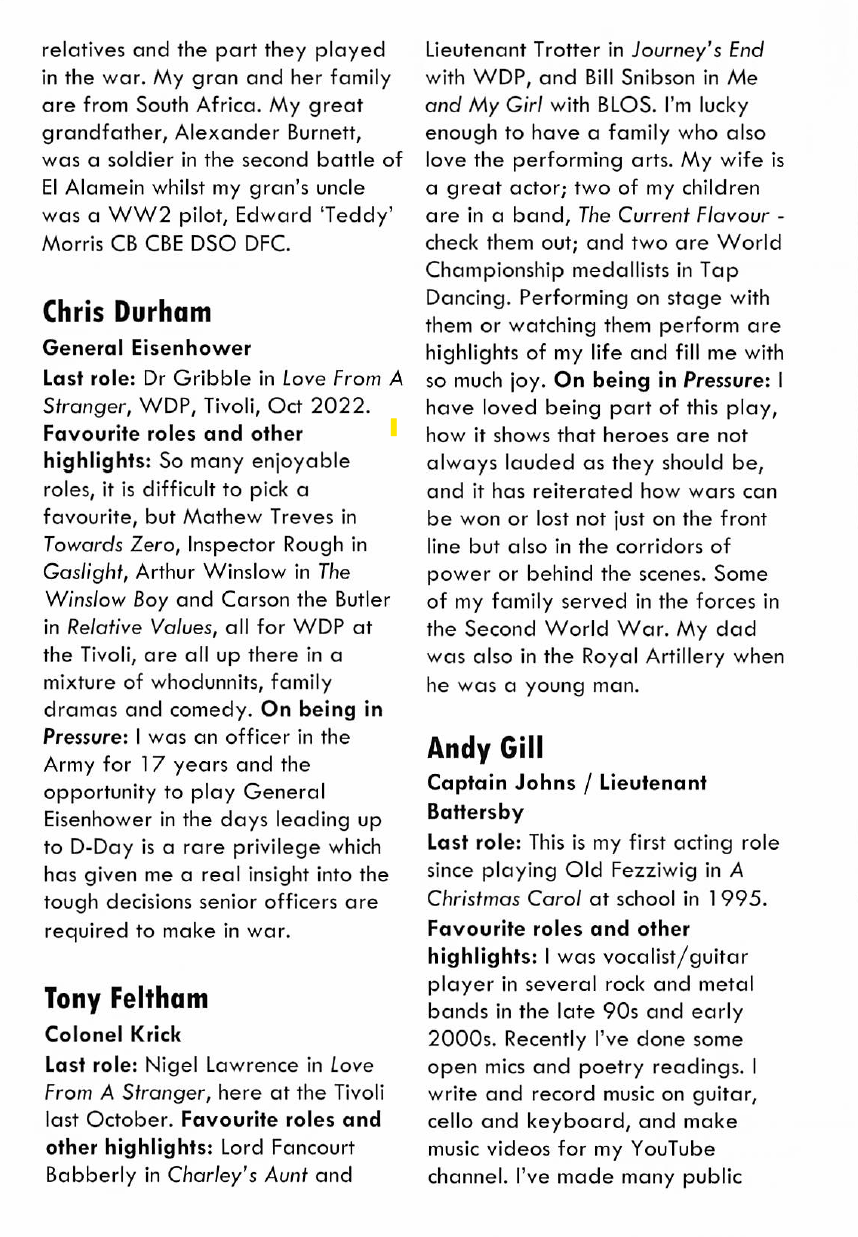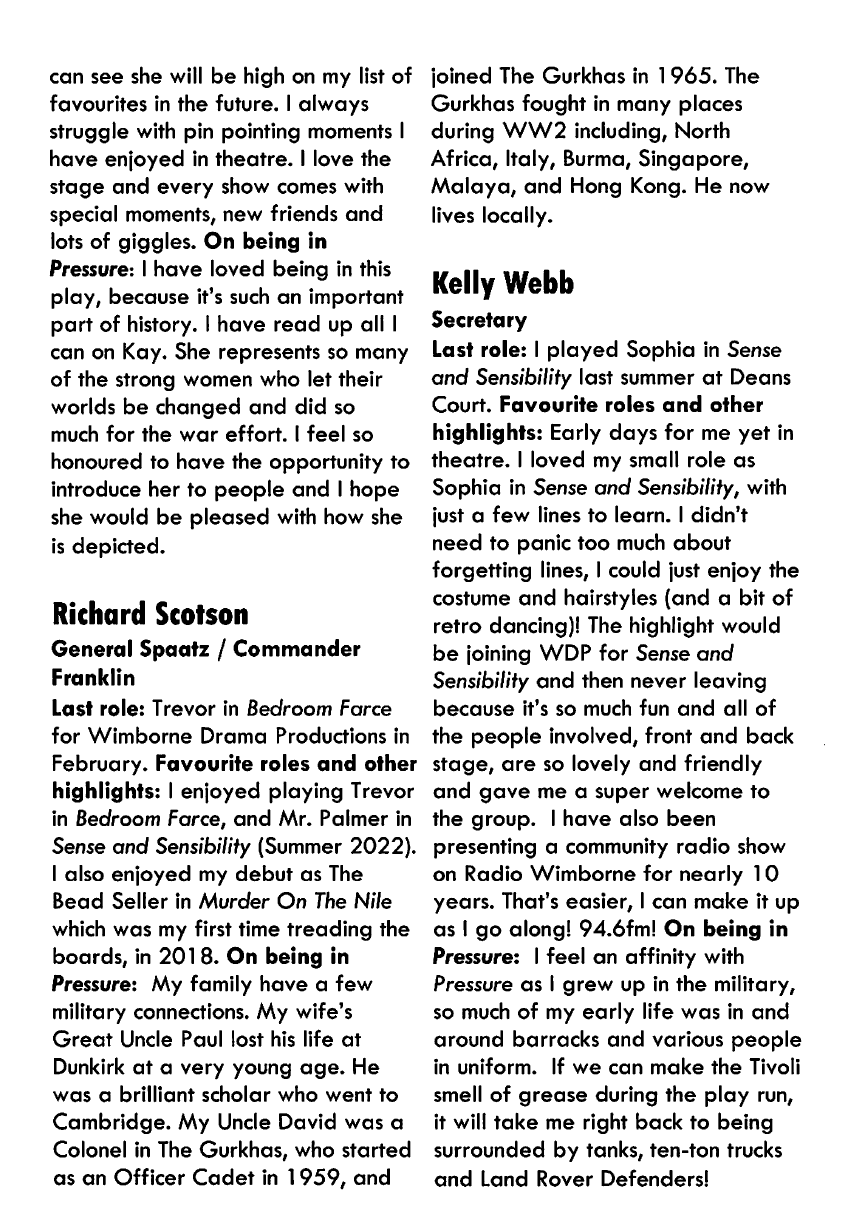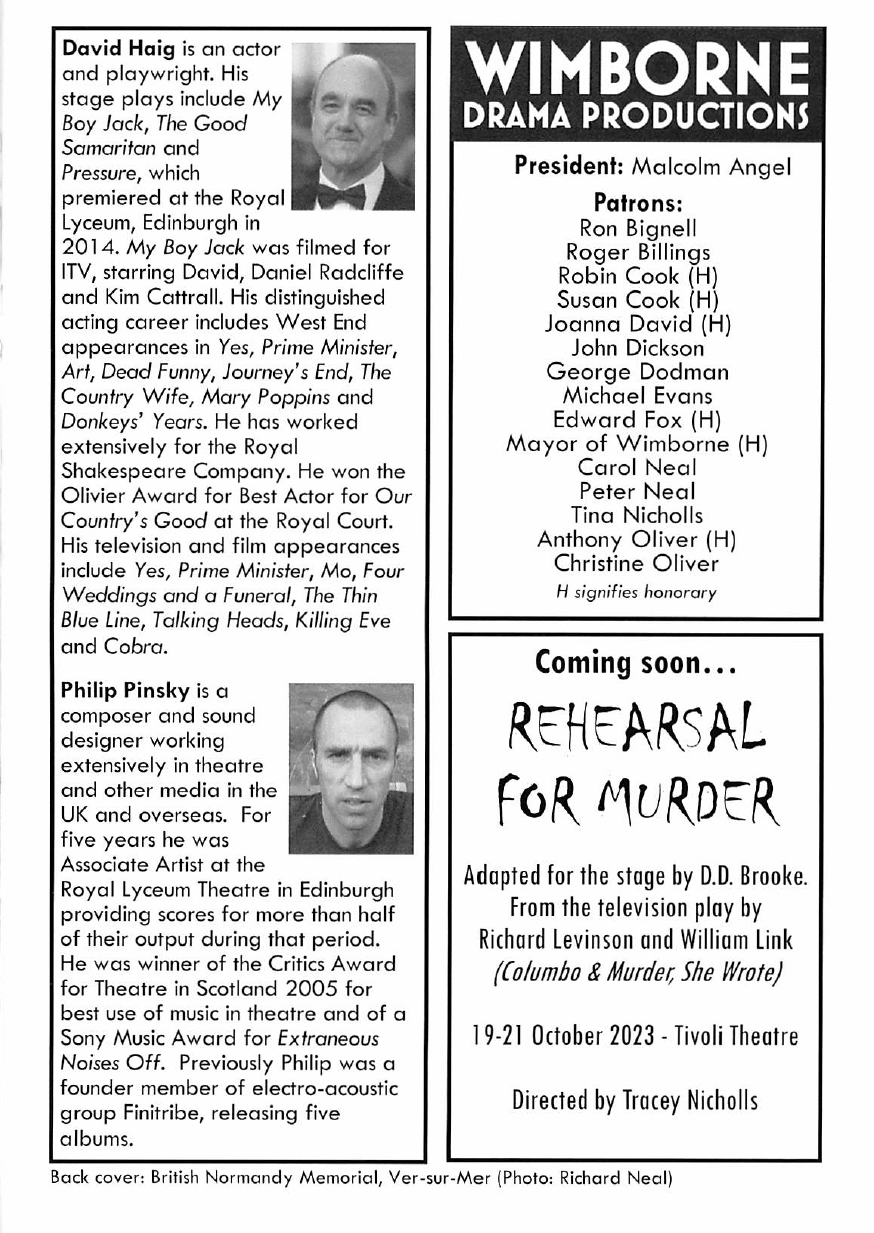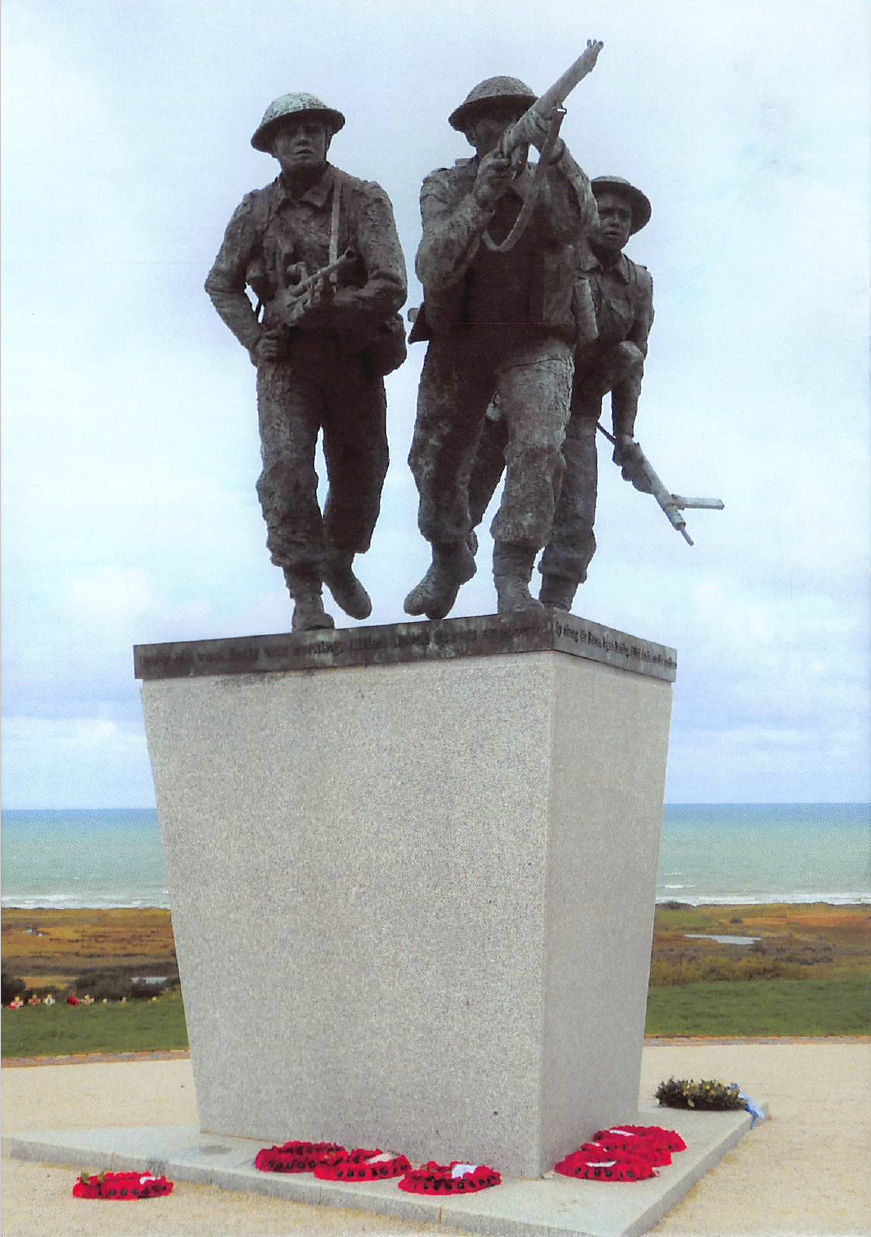 ---