---
We are very excited to announce that we shall be performing Some Mothers Do 'Ave 'Em at the Tivoli Theatre from 21st to 24th February 2024.
Hilarious mishaps and DIY disasters bring the house down, quite literally, as the lovable accident-prone Frank Spencer and his long-suffering wife Betty create comic mayhem.
Betty has exciting news for Frank, but he's preoccupied by possible newfound fame as a magician. With guests arriving for dinner and crossed wires all round, priceless misunderstandings are on the menu.
Based on the 1970s classic TV comedy by Raymond Allen and written by the award-winning Guy Unsworth, Some Mothers Do 'Ave 'Em is the ultimate feel-good night out. Quite Frank-ly, you'd be a fool to miss it!
The play will be directed by Rob Cording-Cook.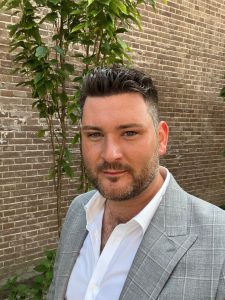 "As soon as I saw that the performing rights had become available, I knew I wanted to direct Some Mothers Do 'Ave 'Em," said Rob.
"50 years on from the hit TV show, this stage adaptation is just as funny as the original series, and is jam packed with chaos, mayhem and a little magic!
"I am so excited to bring this hilarious story to the Tivoli stage for the first time. So don't miss out on this laugh-out-loud evening."
This amateur production of Some Mothers Do 'Ave 'Em is presented by arrangement with Concord Theatricals Ltd. on behalf of Samuel French Ltd. www.concordtheatricals.co.uk
Performance dates and ticket prices:
Wed 21st, Thu 22nd, Fri 23rd & Sat 24th February 2024
Evenings at 7.30pm. Sat matinee 2pm
Tickets: Wed evening & Sat mat £15
Thu-Sat evenings £17
1 in 10 free on all performances (via Box Office only)
Box Office: 01202 885566. Online: www.tivoliwimborne.co.uk/event/some-mothers-do-ave-em/
---